After a date, this young lady left her purse in her beau's car – to his delight! Imgur user iheartkickball knows exactly how to make a girl laugh. After the girl he was dating accidentally left her purse in his car and suggested he could "borrow" it until she got back, he agreed.
He posted the text message conversation to Imgur.
"Girl I have been seeing left her purse in my car… to my delight!" he writes.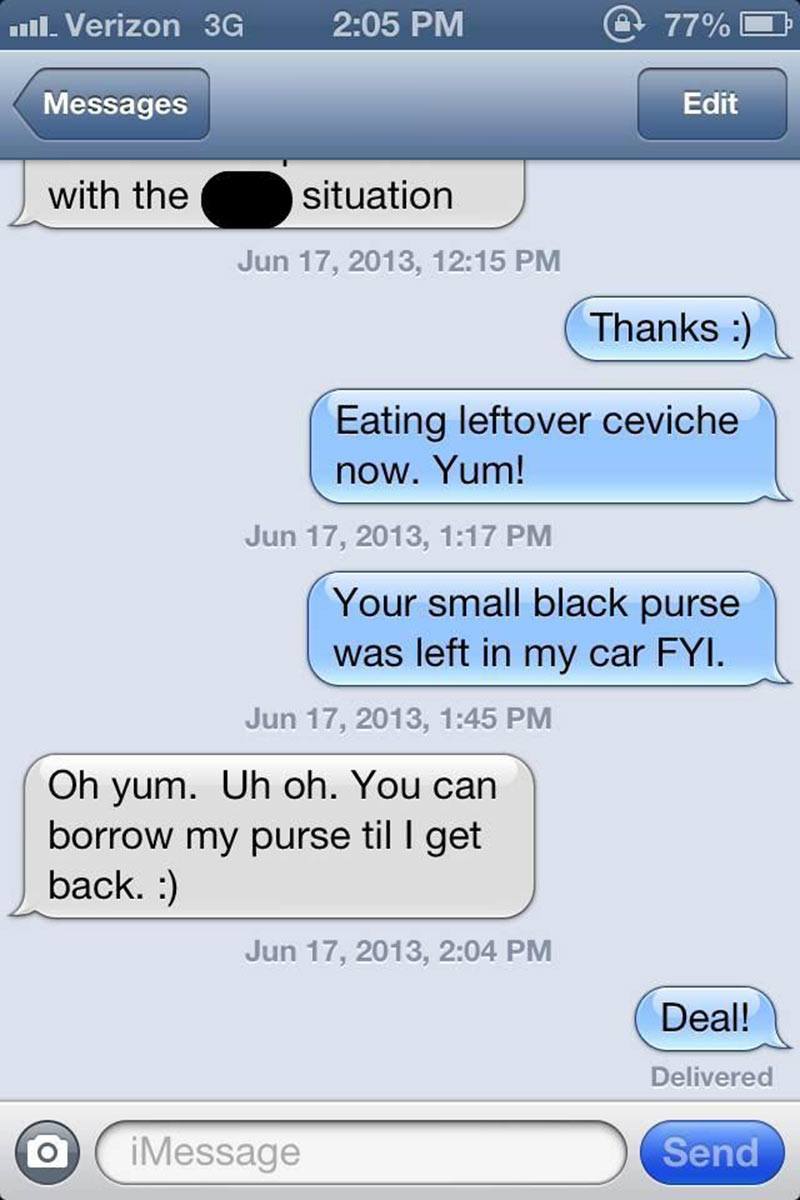 So, until their next date, he took very seriously her offer to let him borrow her purse. Starting off with a little hang sesh on the couch.
Then some R&R in a hot tub.
Her purse went with him everywhere. "I've had the purse 2 days and many wardrobe changes…" He writes. While performing in front of a packed house with his band.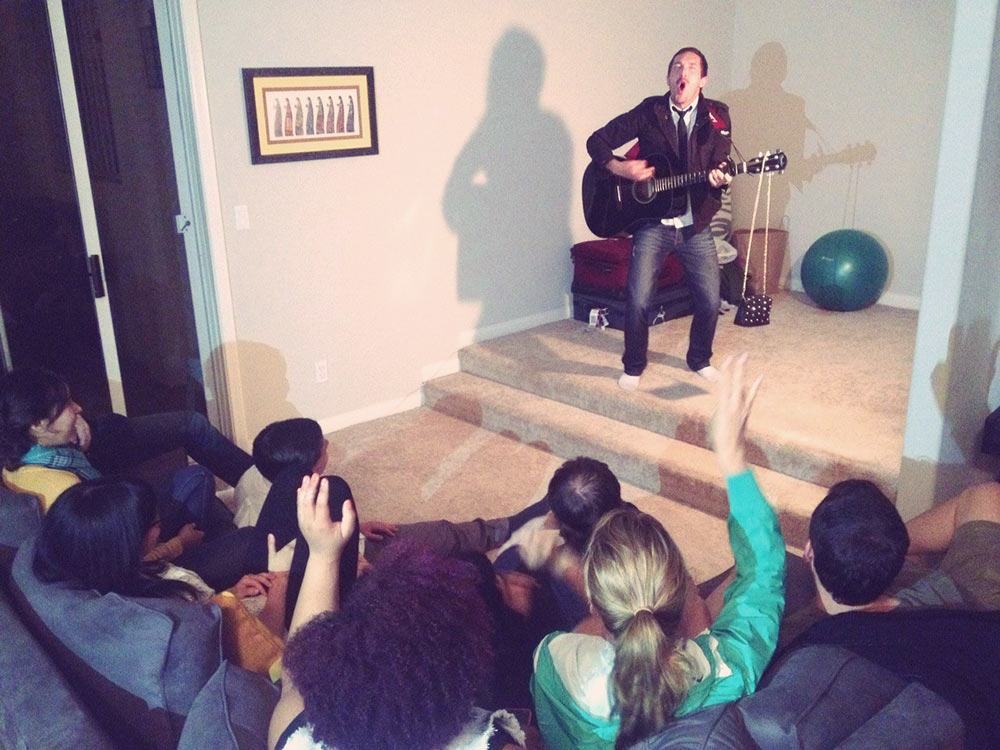 Hitting the beach on a perfect day.
Brunching.
Anyone in the mood for cookie-ice cream sandwiches?
Hanging with the team.
After receiving a lot of positive feedback, he finally showed her what he had been up to. "She didn't know what Imgur was but she laughed reeeally hard at the photos & comments!" He writes. Her feelings about what to expect could be summed up in two words.
She was, however, ready to have her purse returned to its rightful owner.
The experience begs the question: What had he been carrying around inside of that purse the whole time? Candy! And nothing else. He sure knows how to make a girl laugh.