Maybe you've heard of "The Rich Kids Of Instagram." One look at their champagne popping, diamond crusted EVERYTHING lifestyle and it's easy to see that every day is basically epic when you're sitting in the lap of luxury.
But move over, Rich Kids, your typical trust fund baby-ness is no longer so cool; meet "The Rich Dogs Of Instagram!" Rich Dogs Of Instagram is the epitome of puppy opulence. They're decked in doggy designer labels, getting puppy-mani's, sipping champagne (probably water filtered from an untampered spring that costs as much as your car), and riding roof down in their shiny new Ferrari's.
You might feel a littttttle twinge of jealously, but these pooches are giving the insta-kids a run for their money. Literally!
This is proof that some dogs live better than humans. It's hilarious and very sad all at the same time…
1. Furs on furs #SorryNotSorryPETA
2. Forget chew toys. Rich dogs only play with REAL toys.
3. Nighty night don't let the Benjamin's bite.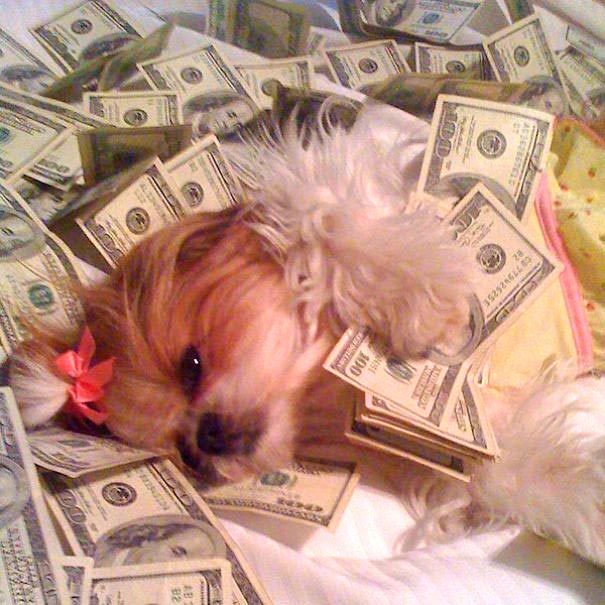 4. Kicking it on Swan Lake.
5. Mutt mani's all day errday.
6. And it's not even my birthday.
7. Can't see the hound haters with my Ray Bans on.
8. You Are What You Eat.
9. This doggy ride is bad to the bone!
10. I didn't choose the limo life, the limo life chose me.
11. Fido fashion on fleek.
12. I'm in love with da coco.