These stunning maneuvers are made all the more incredible by the magnificent scenery of the good ol' United States of America! Scenery from Colorado, New Mexico, Arizona and more is absolutely amazing! The United States Air Force Thunderbirds proudly represent Air Force Airmen with excellence! Millions of people have witnessed the Thunderbirds demonstrations, and in turn, they've seen the pride, professionalism, and dedication of hundreds of thousands of Airmen serving at home and abroad.
Each year brings another opportunity for the team to represent those who deserve the most credit: the everyday, hard-working Airmen voluntarily serving America and defending freedom.
Take a look at a few of these amazing photos!
Telluride, Colorado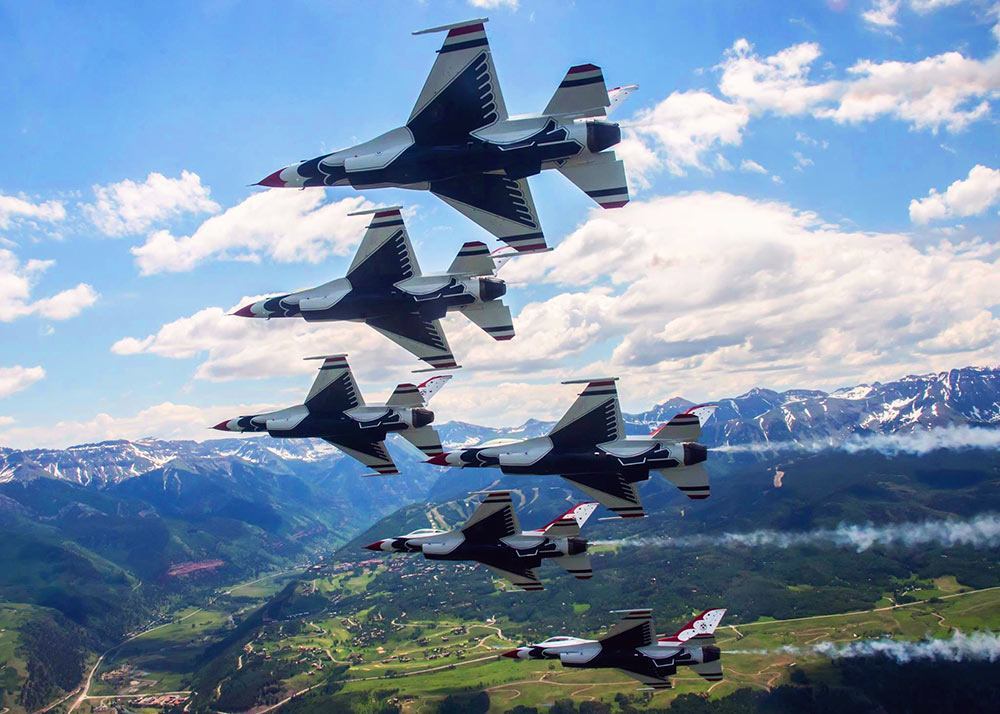 Ship Rock, New Mexico
Grand Canyon, Arizona